Pet Friendly Places

Dog Parks, Beaches, and Recreation

Products & Services

GRASS PET FRIENDLY /SYNTHETIC TURF

Shelters & Emergency Locations

Animal Assistance

Spay/Neuter Programs

Clubs & Meet-up Groups
Harbor Fish and Chips
760.722.4977
276 Harbor Dr., Suite A, Oceanside, CA 92054 www.harborfishandchips.net
Celebrating 40 years of serving the Oceanside Community
Comfortable Family Dining By The Lighthouse -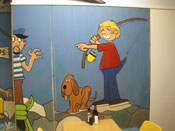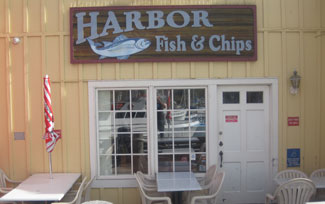 Harbor Fish and Chips is located in Oceanside Harbor. The restaurant is snuggled in a small village on the water front.
As a family owned and operated business Harbor Fish and Chips has been a mainstay at the Harbor for 40 years. The owner Terry Cross was born and raised in Oceanside. Terry has continued the family tradition by keeping the quality of food at a high standard, while establishing a friendly - fun customer service atmosphere. This has made his restaurant one of the local's favorites.
Harbor Fish and Chips has been recognized several times in magazines and on local T. V. for our authentic fish and chips, fish tacos and seafood menu.
The outside dinning area sits along the waters edge, with a great view of what makes Oceanside Harbor a great destination.